Clayton (argilo) VE3IRR has added another digital television transmission format to the bladeRF repertoire. It's an implementation of the 64-QAM portion of the North American cable TV standard ANSI/SCTE 07 2013 (also known as ITU-T J.83 Annex B).
https://github.com/argilo/gr-qam
Here's a constellation plot (at 429 MHz) from a demodulator evaluation board (at about 34 dB demodulator signal to noise ratio).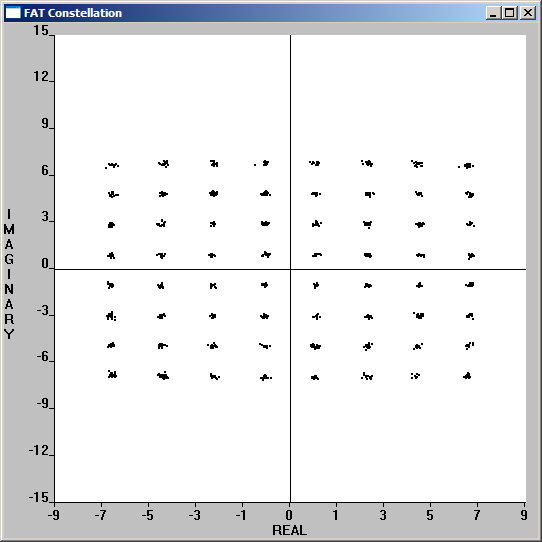 A stand-alone Python script for bladeRF is available here.
https://github.com/drmpeg/dtv-utils/blo ... m-blade.py
A 26.970352 Mbps test clip is available here.
http://www.w6rz.net/advqam64.ts
Ron